Today I would first of all like to say Happy Four Months old to my little guy! :) (technically he is 17 weeks, but was born April 13Th)
Unfortunately, I think I have a kidney infection and can barely lift him right now so he went to Grandma's for the day. This is what I get for ignoring the pains I've been having in my back/pelvic area for almost a month. The Dr. gave me antibiotics which make me sick in other ways, to make it even better. I am sitting on the couch trying not to move and feeling sorry for my self. I have so many things to do, I can't be sick!! The house is slipping into disorder. Matt isn't home until 11 so I have no company either :( waaaah lol. I bought some cheap VHS at the flea market on Sunday so I am going to snuggle up in bed and drown my sorrows in Saved and 13 Going on Thirty. And possibly even School of Rock.
Yesterday I picked up a couple cute things at Value Village aka VV Boutique. I really need to get some pics of my growing vintage owl collection and the other random things I have found at flea markets/garage sales/VV lately. I found a baby book from the 50's-60's at the flea market the other day for TWO DOLLARS. Never used! The art in it is FAB!
Anyways.... onto the BBC post for the day.. since I haven't done one in a while. Today we are to talk about our 5 favorite tools. I am not sure if this means actual tools like hammers and saws, scrapbooking tools, or what. So I am choosing the items that come in the most handy for me in day to day life (not in any particular order)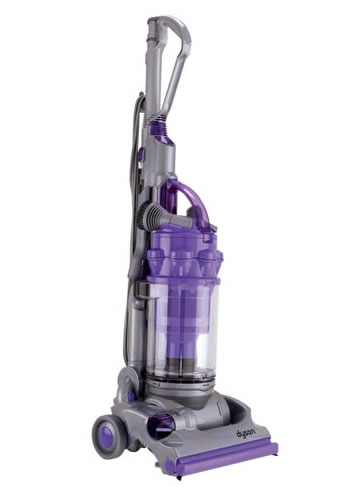 My Dyson. I love, love, love this vacuum. Got it on boxing day on sale (yeah!) and it was quite possibly the best $450 I ever spent. Yes, expensive, but sooo very worth it. The first time I used it, my rugs actually became a lighter color than I thought they were. I love how easy it is to empty ad that I don't have to use bags. I love how easy it is to carry around (the handle on the top of the canister is awesome)and that the hose clips to the machine, so you don't have a big ole plastic hose flopping around while you vacuum.





Cutter Bee Scissors. I loooove, love these. They are small, easy to maneuver, accurate, and relatively cheap. They don't hurt my hands at all which many larger scissors do. I am no good with an exacto style knife so I cut out all of my tiny details with these scissors.




Adtech Glue Runner. Available at Walmart for $4 intitially and then $4 for two refills. Sooo cheap and great! I am able to always have multiple refills around because the price is so low, and I don't worry about using 'too much adhesive' on anything. I even used these on my wedding invites!




This pink Kitchenaid Knife. I use this knife almost every time I cook. It is soo amazing at chopping, carving, or anything else you want to do with a knife lol. Plus, it is PINK.
... and I can't come up with a 5th. I'm tired now.. so off to bed with me.. watch for some posts soon about re-decorating my living room. I am in serious need of help.